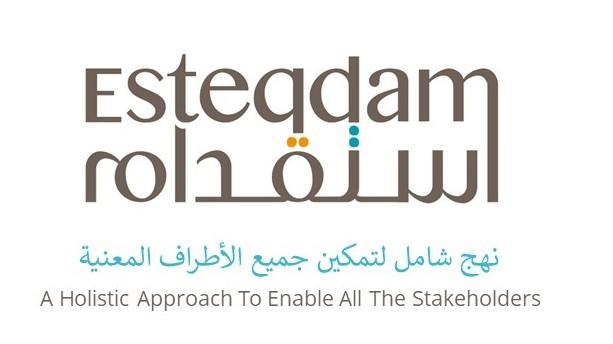 Marketplace for Manpower Sector
ENABLING MANPOWER SECTOR
"Esteqdam platform", is a marketplace for the services of the manpower sector, and a digital transformation of the entire recruitment process. The platform allows adding more online workforce related products and services to serve all stakeholders in the sector from service providers or clients in a win-win situation.

"Esteqdam" is the first innovative smart portal that comes to help developing the entire manpower sector, covering all types of jobs. The platform allows manpower companies to expand to provide their services electronically across borders to the region and the world.

The platform enables providers of recruitment and labour rental services to view and manage all operations through the platform's website and its smart applications for the home and business sectors. It includes the following employment:

Homes sector:
1- Full-time domestic workers (visa on employer).
2- Part-time domestic workers - rental hours and temporary residence (visa at the recruitment office).

Business sector:
1- Unskilled, skilled and full-time professionals (visa on employer).
2- Unskilled and skilled labour and professionals - the rental system of all kinds (visa at the recruitment office).
National Platform to Support Decision-Making

UNLOCKING ECONOMIC OPPORTUNITIES OF GOVERNMENT DATA

​A comprehensive portal that provides access to the information, statistics and analysis needed to support the decision-making process at the national level.

Each sector is served through a specialized platform that provides a full range of sector-specific services and data.

The platform works on the government & market data, offering:

Public platform consists of multiple sub-platforms, each focused on a specific sector with analytics & insights to help take data-based, informed decisions.

Industry specific platforms providing in depth analysis and insights about the concerned industry. They are intended for medium and large businesses to help them understand the market potential to develop their businesses and set growth strategies.